I HAVE A FEW QUESTIONS FOR YOU:

Do you know there's WAY MORE TO LIFE but aren't
quite sure HOW TO GET THERE?
Are you facing a major CROSSROAD or TRANSITION in your life?
Are you looking for a more SPIRITUAL ALIGNMENT, CONNECTION
TO YOUR SOUL GUIDES and EASE and GRACE on your path?
Are you tired of playing small and know it's time to show up in your FULL POWER, POTENTIAL and LIGHT?


You want to feel INSPIRED, EMPOWERED, DEEPLY CONNECTED WITH MOTHER 

EARTH and WIDE OPEN to the powerful cosmic transmissions streaming onto the planet right now.
It's time to RELAX and let go of trying to "FIGURE IT ALL OUT", surrender to a HIGHER POWER and TRUST in your SPIRITUAL GUIDANCE.
You want to connect and work with the SPIRIT ANIMALS and GUIDES just ready and waiting to SUPPORT YOU on your path.
You're ready to do WHATEVER IT TAKES to embody your 

WILD, 

AUTHENTIC SELF!

I know what it's like to feel lost, uncertain and afraid.
I've been there myself!
37 years ago the life I had known fell out from underneath me when I was faced with a serious health crisis that launched me onto my shamanic healing path and opened me to the magical realms of spirit and my unique gift of sight and medicine dreaming ways.
It was a profound, challenging and deeply healing initiation and training. Once I surrendered and connected deeply with the earth, spirit animals, and helping guides, I felt supported, loved and at peace. With spirit by my side and the help of many gifted holistic practitioners, I healed completely. I have been strong and healthy now for well over 3 decades. 
Because of this experience, I know from the inside out, what it's like to feel broken, cracked open and totally vulnerable. And I also know what it's like to be on the other side. I have a deep empathy for people going through their own spiritual crises and difficult healing initiations and passageways and hold a safe loving space for people to heal and transform.
I teach shamanic spirit and earth centered practices that help people connect deeply with the earth, meet and work with spirit animals and beneficial guides, to heal, re-ignite their inner fire, empower themselves and embody their soul vision.
I've created this program – to teach and share all that I've learned to empower and heal myself while centered in the Universal Cosmic Medicine Wheel myself and 

wake up each day

 inspired, ignited, and on my soul path and…


YOU REALLY DON'T HAVE TO DO IT ALL ALONE!
WE'RE NOT MEANT TO…
It's time to shine. The world needs you!

– BENEFITS OF THE PROGRAM –
Take a journey into authentic self-expression and self-realization that will help you tap into your vision and soul purpose, on a whole new level.
During your journey around the universal cosmic medicine wheel you'll ground and connect with the earth, the cosmos, the cardinal directions, beautiful spirit animals and helping guides. You'll be able to identify and clear away your resistance, and persistent sabotaging blocks and patterns, so that you can truly birth yourself into the full light of your beautiful "being".
I've created a unique format where we'll work closely together in private sessions and within an intimate group setting, where you'll feel safe to open and share your unfolding experience with like hearted people, with me by your side guiding you along the way.
You'll learn to connect with the angelic light beings watching over you soul's journey, beautiful spirit animals and guides just waiting behind the veils to guide and support you with their powerful medicine.
Once you meet and start working with them you'll never feel alone again.
The number one mistake that people often make when the old falls away and they're facing the unknown, is they tend to fall back into old ways of thinking and sabotaging patterns.
We tend to fall back into what's familiar out of fear. Being in a birth canal and going through the process of "Birthing Yourself Into Being" isn't always comfortable. However, it's certainly well worth it in the end!
When you learn how to connect deeply with nature and mother earth, and expand into the multidimensional, expansive being that you are, on a regular basis, you'll start to relax, surrender and let go of trying "to figure things out" with your ego and mind.
You'll develop a deep trust in your spiritual soul guidance and feel the unconditional love and power of the earth, as well as all the angelic light beings and guides supporting you on your path.
When you deepen into this space you'll start to entrain with the dreaming of the earth and your

next

steps will begin to magically appear before you, in just the right timing. Your life will be more effortless and stress will begin to fall away. Your life will become more and more fulfilling and you too will wake up each day full of gratitude and excitement! You'll begin to truly awaken to the miracle of life, and trust, more and more, that all is well, and in the right timing, and that life is an exciting, mysterious, magical journey.

Are you ready to TRUST and CONNECT with the EARTH'S DREAMING for you, follow your spiritual guides and surrender to your HIGHER POWER?
Are you ready to feel a UNIVERSAL DIVINE CONNECTION with something GREATER THAN YOUR SMALL SELF?
Are you ready to OPEN YOUR HEART and RADIATE LOVE and PEACE in your life, the planet, and the universe?
THIS YEARLONG JOURNEY IS FOR YOU!
If you're interested in joining a powerful circle of women in my "Birthing Yourself Into Being" Program, I'd love to talk to see if we're a good fit.
All you have to do is press the button below to schedule a free call and
fill out a short application.

BIRTHING YOURSELF INTO BEING
A shamanic group program that will build your spiritual connection, provide you with inspiration and guidance to empower and ignite your life!
Become confident and focused and find the courage to speak your truth.
Clear sabotaging stories, patterns and limiting beliefs, so that

you can step fully into your power and soar

with no looking back!
Co-create a clear vision, strategy and plan for your life

so that you can wake up every day feeling inspired, ignited and ready. 
Learn powerful tools, practices and ceremonies to add to your spiritual tool kit.
Gather in sacred circle

with a small intimate group, and also

work with me one on one

 throughout the year.






Shaman

ism

is a spiritual pathway of

direct revelation

, connecting us to spirit and th

e natural world

as a source of

inner guidance and inspiration.

Working directly with the

earth

, the

directions

and the

elements

, creates

balance, stability, confidence and clarity

. Through

shamanic journey work

you'll meet

beneficial guides

and

animal spirits

, who'll become lifelong allies and helpers. You'll gather

invaluable, practical shamanic tools

and

practices

to add to your

spiritual toolbox.

You'll get to work with me

privately

in addition to the group calls.

3 live group calls per month

Secret Facebook Community.

3 private sessions with Susan

Lifetime access to all group calls and bonuses.
The program will be presented in 4 distinct modules over the 9 months including teachings, practices, ceremonies and shamanic journeys specific to each of the 4 cardinal directions on the universal, cosmic medicine wheel.
Module

#1 – South
Module #2 – West
Module #3 – North
Module #4 – East
You'll have full access to a beautiful group homepage where all the replays will be uploaded and easily accessed, with a detailed synopsis of what was covered on the calls, week by week. This provides a very grounded structure and form for our expansive spiritual work. I've learned that the more structured and grounded we are, the higher we can soar with spirit and fully embody the multidimensional beings that we truly are!

TESTIMONIALS FROM PARTICIPANTS
"I am forever grateful for your program and the transition that has occurred in me and my marriage because of it. I have made huge strides in the past 9 months moving toward my vision and my dreams and have realized that the excuses I made of other people holding me back were only my own blocks. Thank you for helping me to live to my fullest potential."
Amanda Carpenter
"What can I say? This program has been challenging, breaking loose a LOT of old stuff, and at the same time giving me the tools to deal with all that… a real birthing process !!! Still feeling like I'm the butterfly in the cocoon, being totally transformed in every cell of my being…The perspective I've been gaining keeps me on the side of JOY, instead of the old way of wondering if "society" was right and maybe I'm going off the deep end — ok, I AM going off the deep end, but in a GOOD way :)"
Teri Wojci
"I am overwhelmed with joy when I think about how my life has changed since working with Susan Jenkins. If you are looking to connect with spirit and do some deep inner work, you will be amazed to find powerful medicine to move you forward on your life's path. Susan's soothing voice and gentle guidance take you on amazing Shamanic journeys to the invisible realms. There you will meet your power animals and spirit guides with their unique and meaningful messages. I have been able to overcome blocks to take the steps necessary to manifest my dreams. New opportunities are opening up for me and Susan is helping me feel empowered to go forth with confidence! With the sound of the drum I have journeyed to miraculous places, and emerged to break free of self criticism and self doubt to become a warrioress and create my life's vision. I am so grateful to have found Susan and her abundant wisdom. If you get stuck or need support she is always accessible to help you. I have become more peaceful, playful, and appreciative of the beauty of nature all around me because of Susan's teachings. She can help you uncover your own special gifts and talents so you too can be rebirthed into your best and highest self."
J.L.
"Almost a year ago now, I found out about the Birthing yourself into Being group program. In that moment, I knew that Susan would guide us through a transformative year of self-reflection, deep spiritual engagement and healing. Her gifts come from unfaltering dedication and years of sincere practice. When we journey together I know that Susan's personal work and knowledge of spirit world, as well as the time and care she has put into preparing the space, will allow the experience to be as revealing and heartful as my soul needs.
I am sincerely grateful to my guides and ancestors for having put this opportunity on my path.
I know Susan's heart well and she is a gift to all of us who wish to stand in our true light as brave light-beings working towards an awakened humanity. We are the universe evolving in love and awareness. If this work calls to you, do not hesitate."
Sheila LeBlanc

– FREQUENTLY ASKED QUESTIONS –
Do I need to have experience in shamanic journey work to enroll in the program?
Anyone can enroll in the program, whether they're experienced in shamanic journey work or totally new to shamanism. What is required most is an open heart, a willingness to trust in your imaginative powers, surrender to spirit and suspend your need to control, explain and try to make logical sense of the realms of spirit.
Will it be easy to keep track of the material we cover over the 9 months?
Yes! There's a very user-friendly homepage that you'll have 24/7 access to through your unique username and password. All the group call replays will be uploaded to the homepage with a detailed synopsis of what's been covered on each call. You can download all replays from there to any device.
How many private sessions will I get with you?
You'll get 4/60 minute sessions with me over the year, which creates a wonderful opportunity for us to keep in touch and for you to share your personal experiences, breakthroughs and journeys with me, outside the group context.
Why is your program a full 9 months?
It takes time to explore and journey in depth into each of the four directions on the cosmic medicine wheel, and really do the work necessary to heal deeply and truly transform your life. Many people still find themselves in the same place year after year, because they haven't stuck with one thing long enough to move through to the other other side. A 9 month commitment and investment removes the option of having your foot out the back door and stopping when out of your comfort zone. It's at this very point when the biggest breakthroughs and long lasting shifts happen! It's not possible to rush the birthing process.
Who is this program not for?
It's not for you if you're not willing to invest your precious time and valuable resources in yourself and do what it takes to cause lasting change in your life. It is not for you if you aren't willing to release feeling "victim to" and blaming other people, places and things for where you find yourself in your life, or as excuses for not stepping into your power.
This program is for you if you're ready to trust and connect with the earth's dreaming for you, follow your guides and surrender to spirit, and the mystery and magic of your life's exquisite unfolding. This is for you if you're ready to fully open your heart and radiate love and peace into your life and all over the planet.

IF YOU'RE INTERESTED IN TAKING THIS 9 MONTH JOURNEY WITH ME, I'D LOVE TO TALK SO WE CAN SEE IF YOU'RE A GOOD FIT.
All you have to do is press the button below to schedule a time.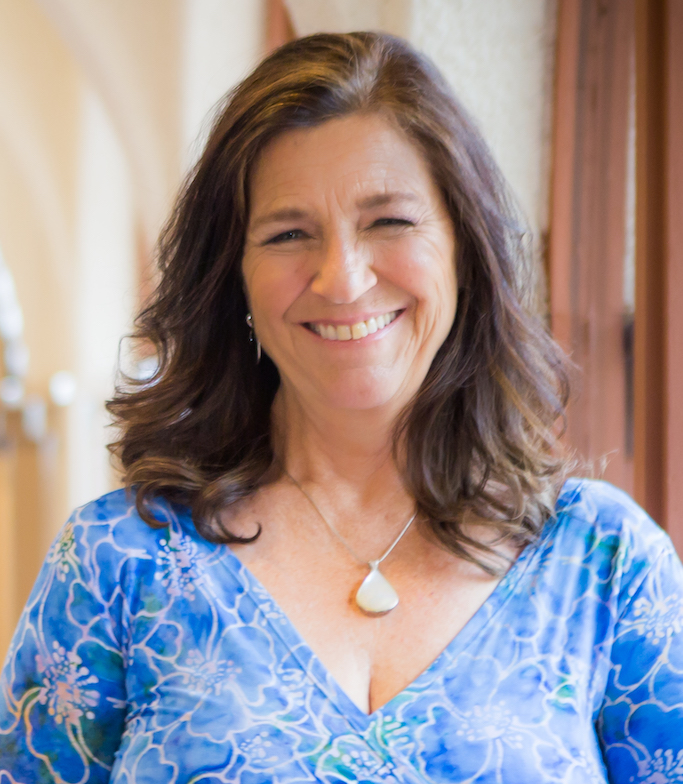 I've been a shaman prieistess, spiritual midwife and healer for more than three decades now, helping people empower and transform their lives. I believe that every situation, especially those that are the most challenging, have the potential to become powerful gateways for transformation. Through numerous spiritual studies and rigorous shamanic training, I've developed my abilities to journey beyond the physical plane, seeing and sensing underlying energies influencing a person's health, relationships and life circumstances. Working in collaboration with my guides, we clear, shift and uplift the energies. Deeply  grounded in the earth, I use a variety of earth-based practices and ceremonies for healing and shifting energies. Always by my side, my spirit and animal guides help facilitate deep healing through their unique medicines and guidance.