Enrollment is now open for the Group Program which begins in June 2019.
(Take action now if you feel moved to join us and reserve your space!)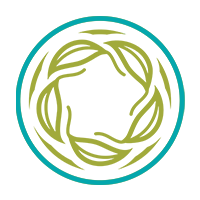 Spiritual musings and inquiries from the heart, mind and soul of a woman who walks the shamanic path as a way of life. A weekly portal for on-going invitations, announcements and news about upcoming events, special offerings, and programs.
Susan is a shaman priestess and medicine dreamer dedicated to helping people empower themselves and embody their soul visions.
She teaches earth centered practices and tools for personal and planetary healing and transformation. Passionate about demystifying shamanism, she inspires people to remember their wild soul and deepen their connection with the earth, the directions, the elements, their helping power animals and spirit guides.
Susan was initiated onto her shamanic path three decades ago when she was faced with a serious health crisis, a shamanic dismemberment, during which the veils between the worlds faded away, bringing her into direct contact with non-ordinary realms of spirit. During that poignant time her path as "medicine dreamer" was revealed, she was empowered with her "gift of sight" and shown how to heal herself on a cellular, molecular level. Read more about Susan's Initiation here. Traveling or "journeying" into the invisible realms she "sees" "receives" and "retrieves" information, guidance and inspiration from beneficial helping power animals, spirit guides and light beings who generously offer their spiritual wisdom and medicine.
Her readings often reveal specific influences that have not yet been detected or diagnosed through other more conventional practices. Acting as mediator and messenger, she shares specific guidance, teachings and instructions from spirit. A light worker and "medicine dreamer" she is committed to calling in and radiating love and high frequencies of light to balance, uplift and heal. Clients often report profound healing and positive shifts as a result of her work. Susan also does energy clearing and balancing work on land, homes, and properties; on site/by distance, worldwide.  "Clearing and healing the earth, one small patch at a time". To find out more Click Here. To contact her or to be added to her mailing list. Click Here.

Needing More Clarity in Your life?
Contact me now to set up a Free 30 Minute Visioning Consultation.